WP2430 water proof solar controller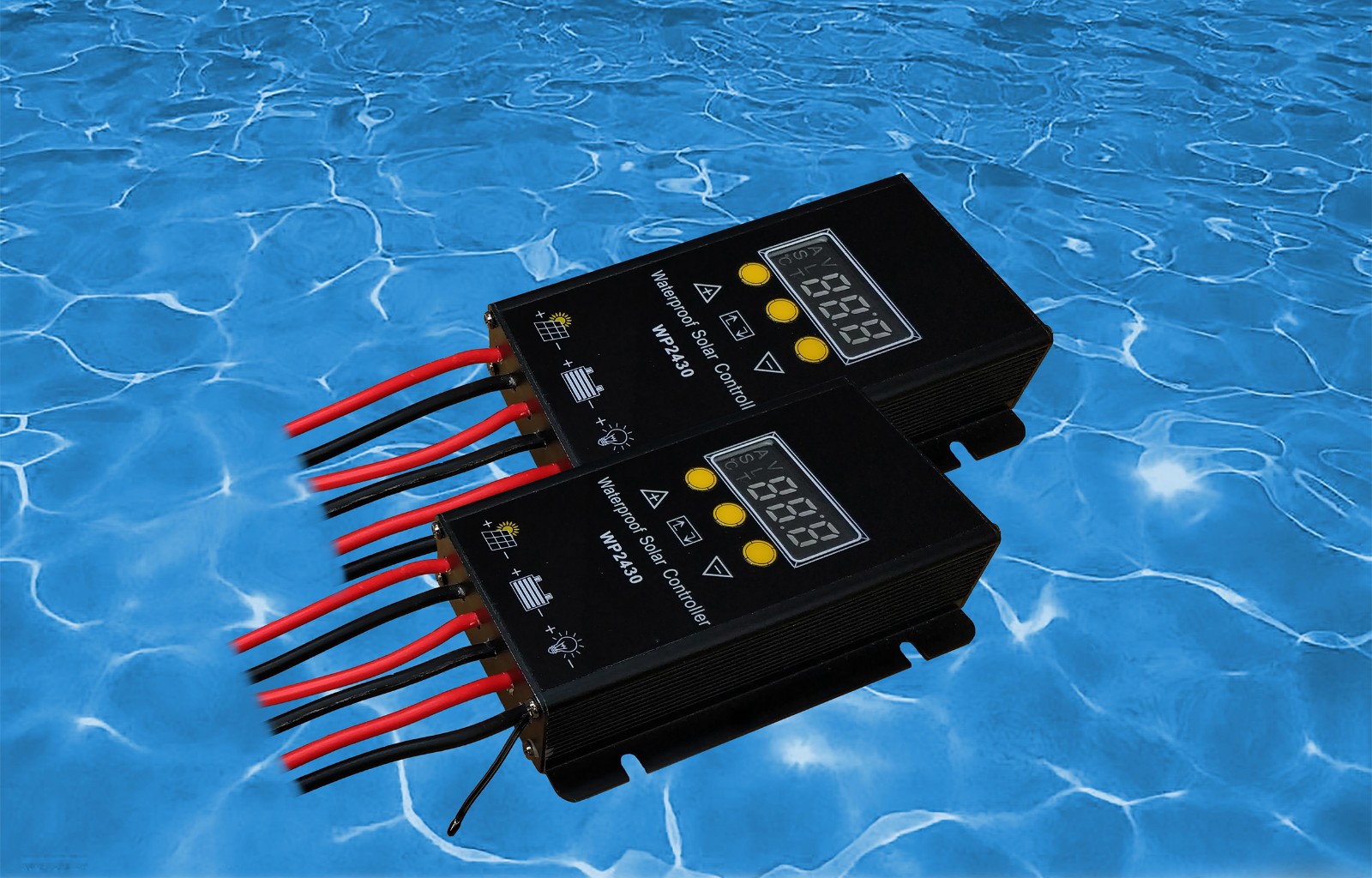 FEATURES
1. MCU control
2. Load turns on work, LVR can be set up
3. Overload protection, Short circuit protection,Reverse discharge protection, Reverse polarity connection protection,Thunder and lighting protection, Overcharge protection
4. Applicable for streetlamps
5. Light-control technology
6. Working state display
7. Water-proof, Moiseture-proof, Dust-proof(IP67 grade)
8. PMW safe charging mode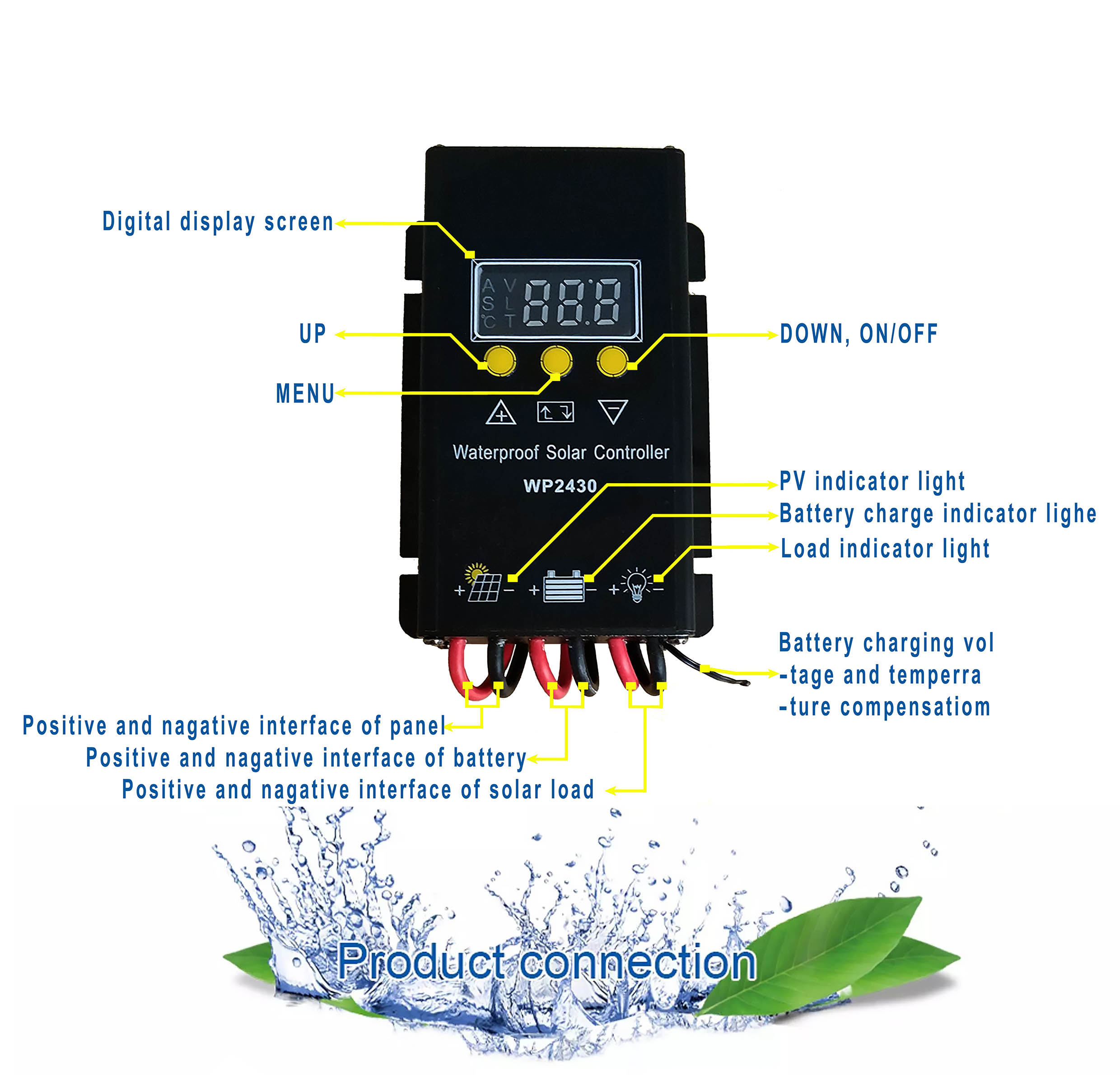 The product is water proof solar controller with clock display and seven operating modes that are charging mode, light control mode, light and time delay control mode, universal control mode, manual control mode, timing control mode and testing mode. Among them, test mode is only applicable to the factory test
1.Charging mode: in any case, never discharge.
2.Light control mode: when the controller detects nights, it will delay ten minutes then start to discharge; when it detects daytime, it will delay ten minutes then stop discharging.
3.Light and time delay control mode: when the controller detects nights, it will delay ten minutes then start to discharge and count down, if the timer stops by zero, discharge will stop. The longest duration of delay is 23:59.
4.Universal control mode: under the trouble-free condition, it always keep discharging
5.Manual control mode: it uses "▼" for discharging or not.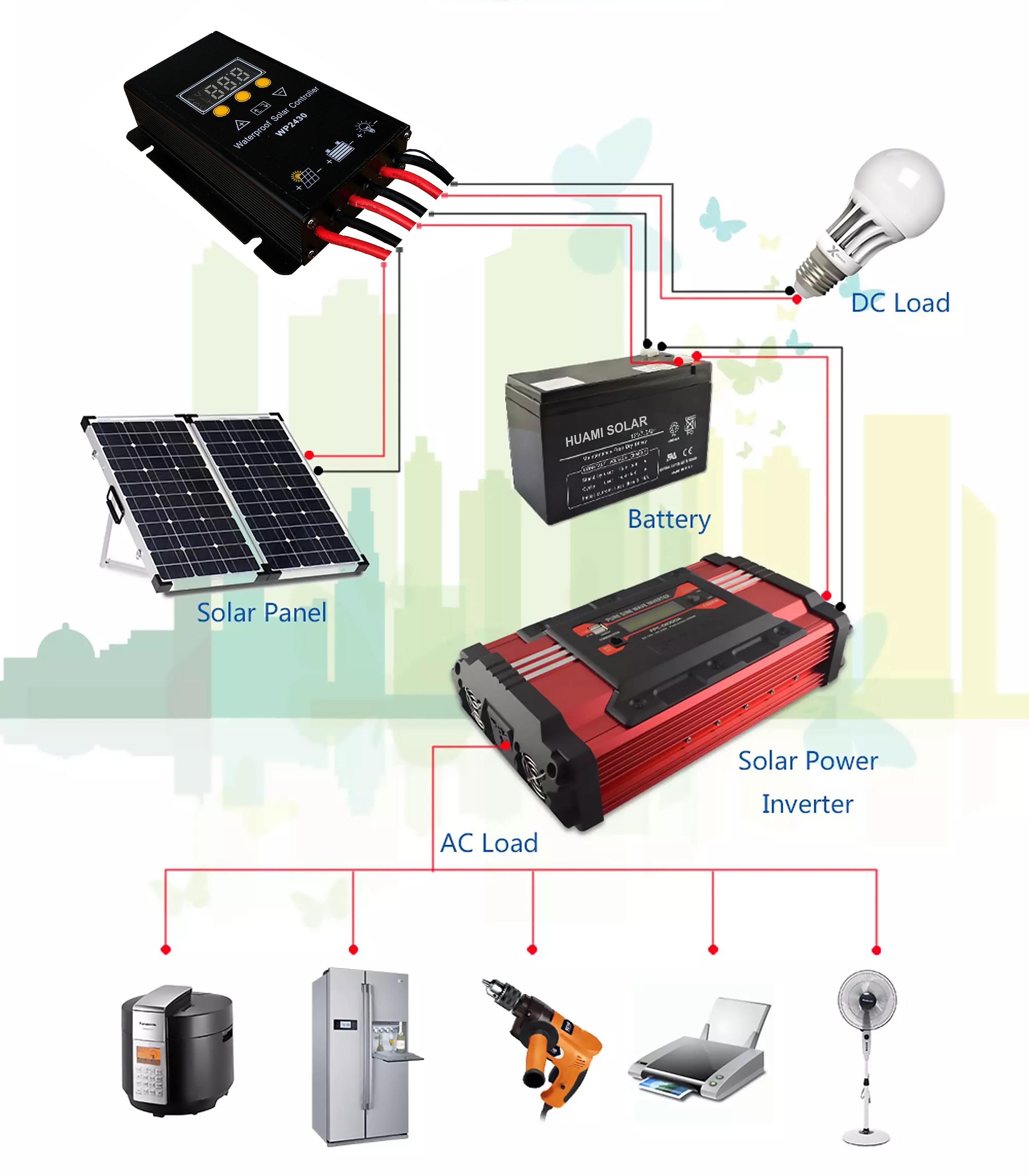 6.Timing control mode: it opens or closes the discharge regularly.
7.Test mode: it is the same as light and time delay control mode but only loses ten minutes of time delay.
8.The controller still discharges under low voltage protection. discharging.
Parameter

| | |
| --- | --- |
| Rated Voltage | 24V |
| Low Voltage Disconnection (LVD) | 21.4V |
| Float Voltage | 27.4V |
| Low Voltage Re connection (LVR) | 25.2V |
| Charging mode | PWM mode |

Application

For the off grid systems
For solar lamps