7.86Kw residential solar project done in xiangya street , Yuexiu district , Guangzhou, China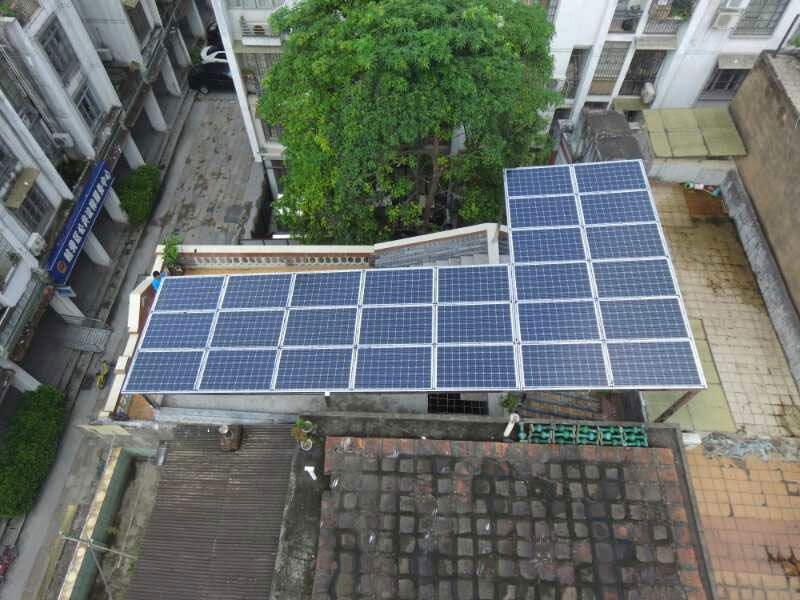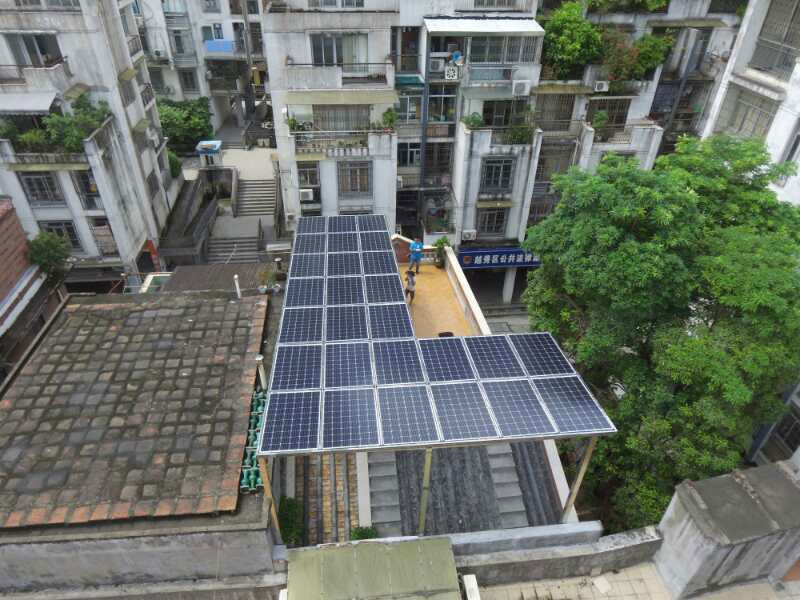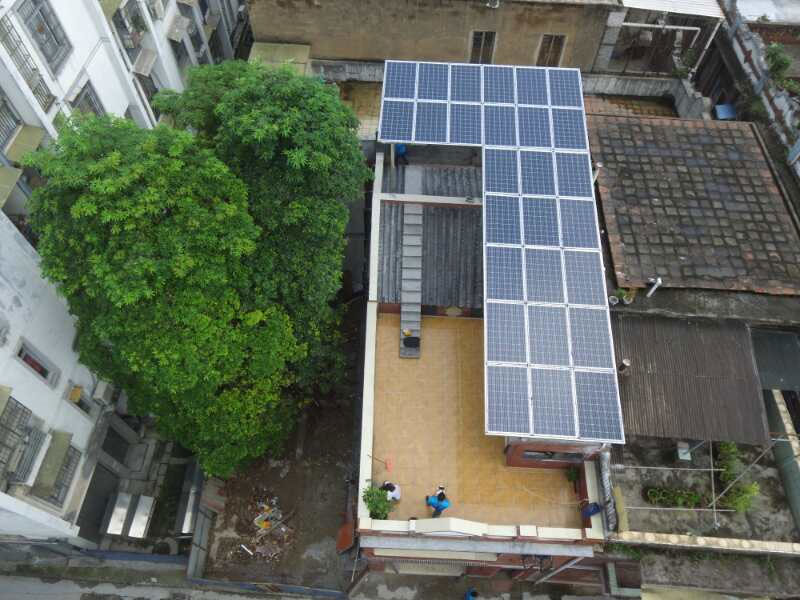 We got pasted the on grid examination of the south grid bureau , that's the 20th project we have done in 2018 .
The project is on the top of building , holder use 304 stainless steel shed . 27pieces of mono solar panel build up an array to get solar power . The power will go though the on grid inverter and sent to the city grid for some neighbor power consumption .
We designed the panel take half of the roof area, so the owner not only just get power from panel but also have brightness on the roof top. for just dry their clothes under sunshine .The design looking nice and functional .
Due to we solar panel cover 2/3 surface , the roof temperature decrease then before .
So the owner said , he is very satisfy our job . The building now produce electricity power from panel. And have a good environment for their daily live .
Huami insist on innovation and design for the residential solar project with nice looking safe and fix installation ,
Huami solar work for people , for the earth , for future .
Any consulting or inquiry feel free to contact us , we are happy to service you .