25W Solar Flood Light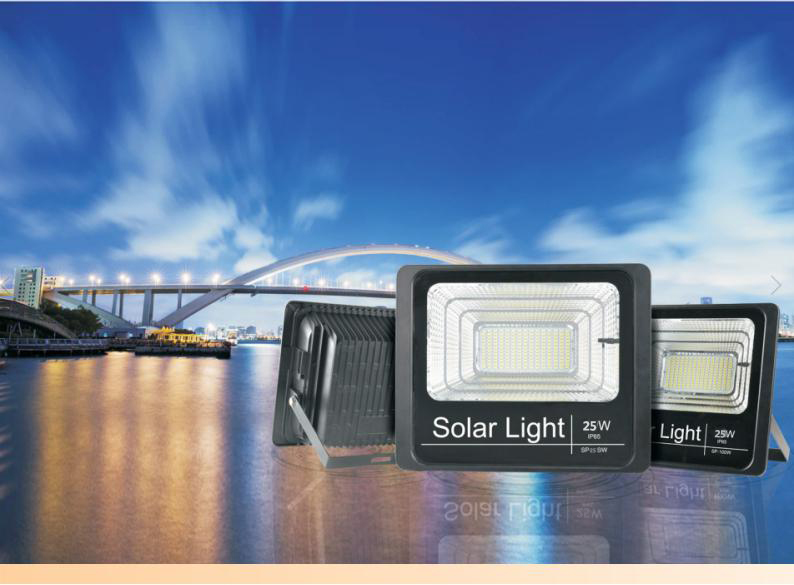 System Features

Solar light to position where you want it.


Easy & quick installation, no wiring necessary. Superior quality batteries, long life-span.

High quality LED chip & energy saving.

Ip65, aluminum alloy body, rain-protection & sunscreen.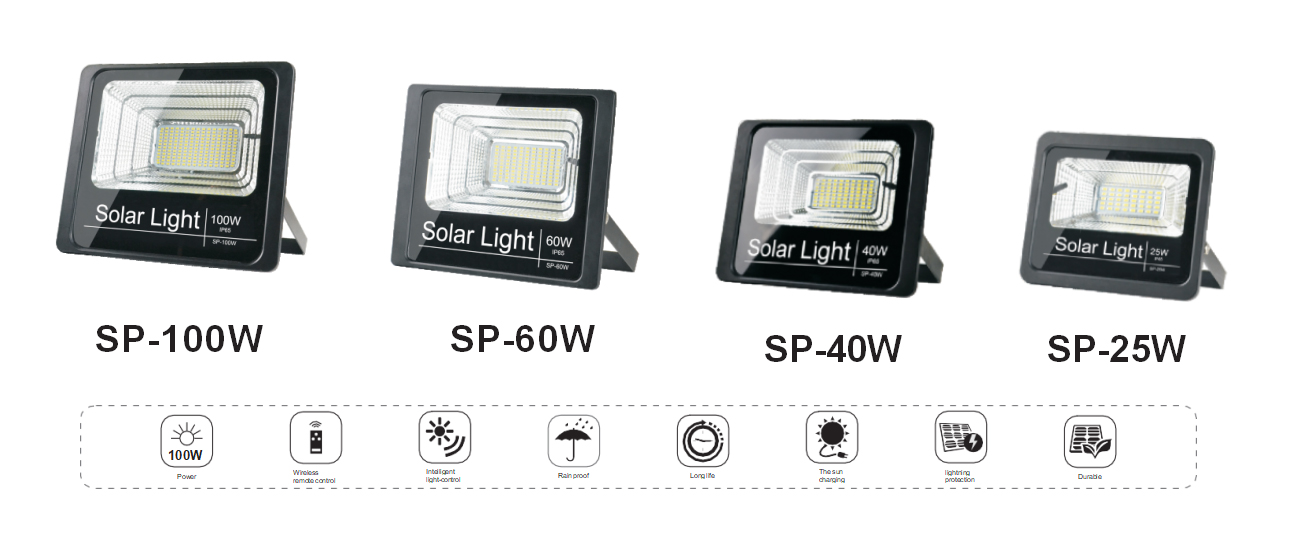 MODEL:

SP-1OOW

SP-60W

SP-40W

SP-25W

LED

100W

60W

40W

25W

Solar panel

6V 35W Polycrystalline

6V 20W Polycrystalline

6V 16W Polycrystalline

6V 12W Polycrystalline

Storage Battery

3.2V 30000MAH 32650 LiFeP04 batteries

3.2V 18000MAH 32650 LiFeP04 batteries

3.2V 12000MAH 32650 LiFeP04 batteries

3.2V 6000MAH 32650 LiFeP04 batteries

Charging time

6-8h

Working time

10-15h

Color Temperature

(WW)-(3000-3500K) (CW)-(6000-6500K)

Working mode

Light induction & intelligent remote control

Application scene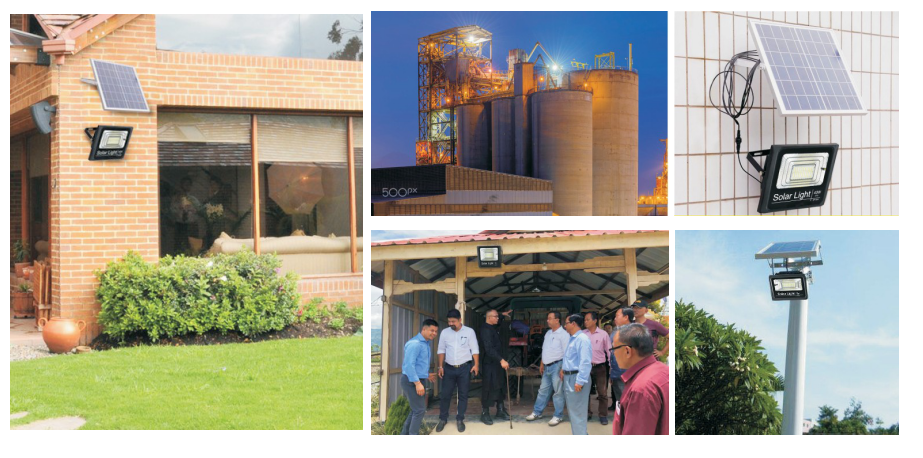 Lamp Installation and Operating Instructions:
1. Fixing on the wall use screw in package, then adjust lamp cap for illumination angle and direction.
2. Solar panel installed direct face sun, so it can get power from solar.
3. Connected the lamp holder and the cable of solar panel, then open the lamp holder switch, finally the process is completed, the lamp into the auto function state said light-controlled, the lamp charged solar power, the day auto off, the night turns on.

Application:
Factory direct-sale rechargeable Solar LED Flood Lights - adopts high quality aluminum alloy material, excellent heat dissipation, and new design with exquisite craft, compact structure, corrosion resistance, anti-oxidation, sealing well, IP65 waterproof smooth weather resistant, suitable for outdoor activities lighting;
1. Indoor Usage: Interior emergency lighting, Home security lighting;
2. Outdoor Usage: Courtyard lighting, Landscape lighting, Corridor lighting, Gate lighting, Port lighting, Container yard lighting, Stadium lighting, Garden lighting, Square lighting, Plants and beautify lighting, Fountain waterscape lighting, and other places etc;
3. Special event usage: Adventure lighting, Camping lighting, Fishing lighting, Site repair lighting, Barbecue lighting.

Notice:
1. Solar panels installed away from lighting range of lamp holder, and others light source, the panel installed position base on the night auto on as a good standard.
2. Keep away form the fire, otherwise the battery may explode.
3. Avoid hot, humid and corrosive environments, otherwise it will reduce the lifespan of the product.
4. Once the products is not use more than 3 months must be charged one time at least.
5. Full power must direct face to sunlight conditions than can get highest power, besides different regions, different season and different intensity will affect the lamp work time.